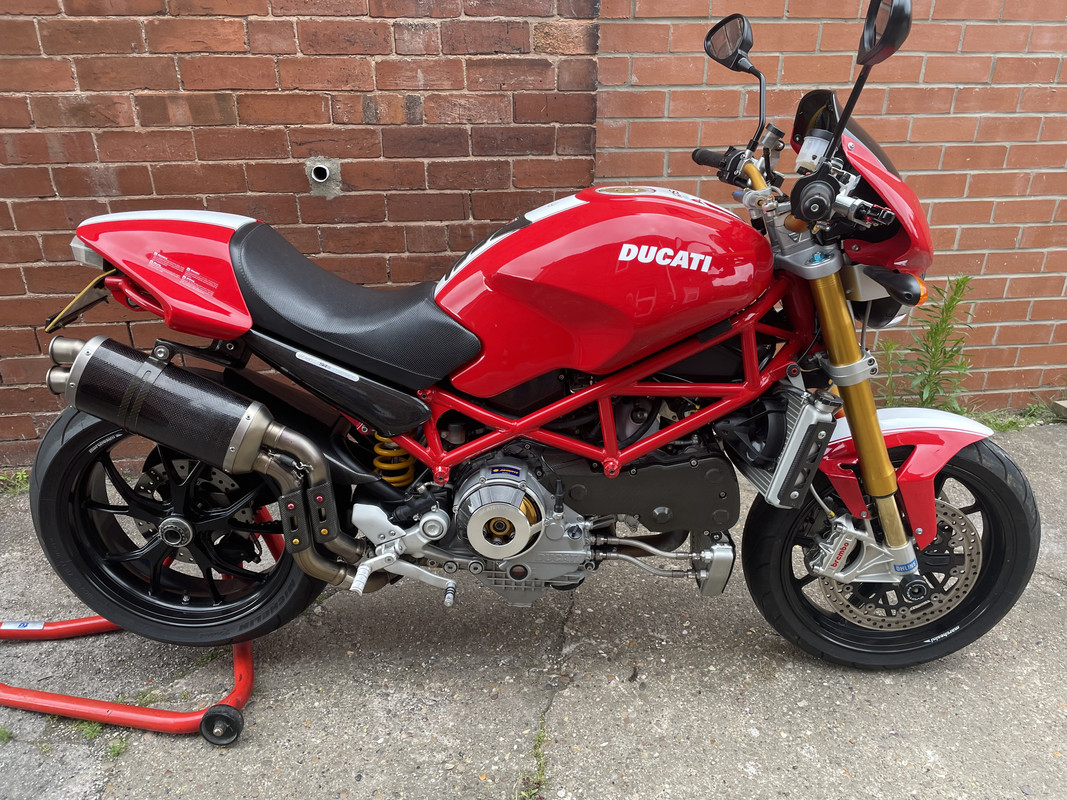 For Sale my 2008 Ducati Monster S4RS red £10500, she has covered 4400 miles approximately, but this may change as I am still using her.
She is in a very good condition, this year she has had new belts fitted at Cornerspeed, also the gear selector upgrade, oil changed with filter new fork seals.
All the books/manuals and the keys and the key card.
She was fitted with the Ducati Performance kit from new as below she also comes with the
OEM parts. Come with the bike
Full exhaust
Air filter box
Standard ECU
Standard seat
Rear foot hangers
Screen
Handlebars
Rear tail section all the parts to return to OEM
Standard carbon fibre front mudguard
Ducati Performance Parts on the Bike.
DP ECU
DP clutch
DP clutch cover
DP Air filter & box
DP seat
DP rear hugger
Aftermarket Parts.
Akrapovic race exhaust with baffles
Gold CR High Fatbars
Ohlin's Steering Damper
999 front mudguard
Tail Chop
Evotech brake and clutch levers
Evotech radiator guards' oil & coolant