The place to make yourself known and get to know the existing members.
Hi All,
After being in storage for about 25 years delighted to say that I have got my 860 GTS back on the road and at the age of 65 I am re-learning how to ride the beast after all those years ! This envolves building up the muscles in my clutch hand, delicately searching for neutral, wrestling it onto the centre stand and taking steady aim at fast sweeping bends ! The mechanical clattering and bellowing Contis are awesome.
Hi All, got my 848 evo yesterday. Always had japanese (apart from an aprillia 125 as a kid). Always wanted a ducati and finally given it a go! I will no doubt have lots of stupid questions - but its how we learn right? All the best
Of course, welcome and ask away
Hi All,
Had a number of Ducati,s over the years, all of which I wish I had never sold. 500 Pantah, 750 F1 before they sold to cagiva, a 900GTS that I bought as a basket case and rebuilt as an NCR Replica. I have just bought a ST4 2002, in blue, only done 12k, looks like new. Just getting to know it before I start asking for help and advice. Thanks. Based in Hampshire, Four Marks
Simon
Hi Everyone,
I'm in sunny Somerset.
I've owned a 748 for about 6 years now, bought as a basket case, and now just a few nuts and bolts away from being on the road.
Hello, I'm Michael Holmes from Carnaby, East Yorkshire. I have 2 Ducatis bought as restoration projects, a 1966 (I think) 48 Sport and a 1976 350 Scrambler. I think I'll be needing some help!
Hi all
After having a couple of Ducati's in the past I have recently bought another . A very nice panigale
I live in Worcestershire and looking forward to getting out on it
Track days bit of touring if possible again and meeting up with other owners
Happy Days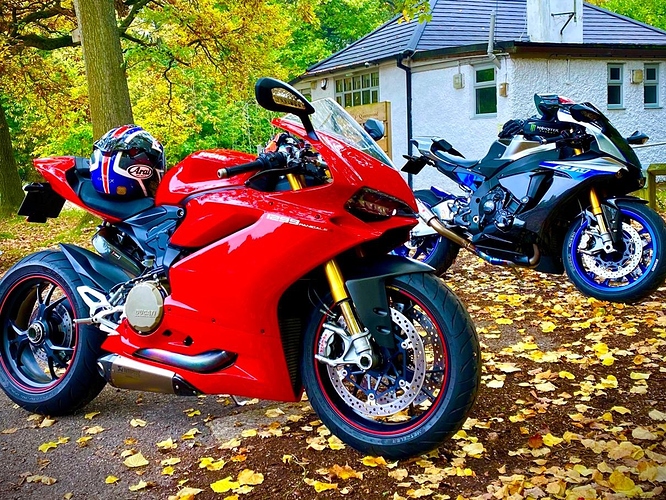 Hi, am Jase from Stoke-on-Trent,
new to the group and forum. Not new to Ducati, had a 748bp, 749s & 1098.
Had a (1199R 2014)in December after loosing the 1098 to being Hit from behind while turning. Mrs said no more but finally given in

Great to be back on the road and looking forward to warmer days and meeting fellow members.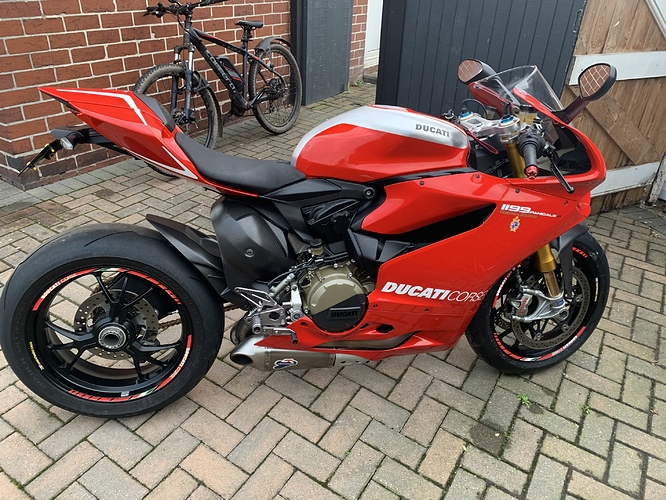 Hi there everyone.
Recently acquired a MultistradaV4S and already loving it. What a bike. Been on a 2up ride with my girlfriend up the Northumberland coast. We will be joining the Northern Ride out from Leyburn this weekend. Looking forward to meeting a few people.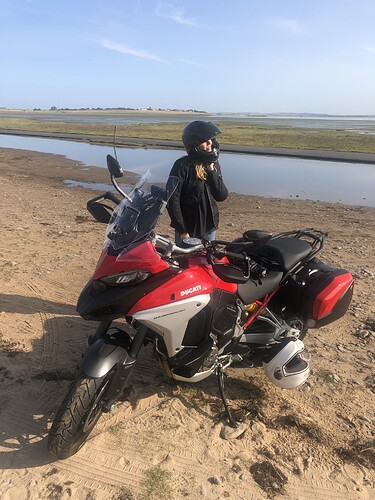 Hello, I have returned to Ducati ownership having recently bought a bitsa 900SS bevel with square case engine (spring converted to SS bevel spec) from an 1983 bike and frame from a 1972. Currently living in Germany where it isn't so easy to register these things when running Conti's. Previously had a 1981 900SS (1994-97) and a 1989 851 (1990-92) in the UK, a 1984 851 (2005-07) in Dubai and for a Short while in 2013-14 a 450 Desmo racebike in NZ. These all came and went to sit alongside my 1981 Jota which I have owned since 1985 and is Currently going through a full rebuild. At times joined by a BMW R80GS rally bike, a series of KTM 5xx exc's and a 690enduro R. Looking forward to getting out and about to meet others as soon as the snows pass
Hi everybody. My name is Pete, l'm located in Spain

& looking to purchase a Mike Hailwood Rep at some point. Any top tips & steers welcome.
Hi All,
Having given up trackdays and needing something a little more sedate, bit more of an all rounder, just chopped in my Triumph Daytona 675r for a Ducati Supersport 950s.
Looking forward to dry roads to get used to riding a twin, will then be looking for trips out and about the Midlands area, over to the coast and eventuality further afield.
Also planning to visit local Nene Valley branch later in year