Sorry if this is the wrong place for this question
I'm afraid that this has been cropped a bit - I'lltry and save it a smaller size and have another go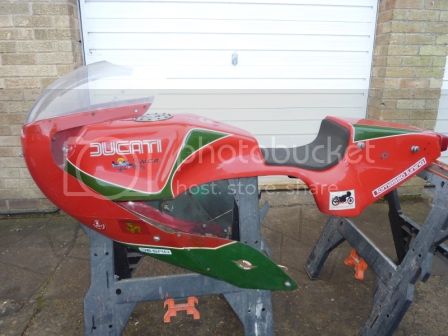 I recently bought this seat and fairing from a nice bloke in Kings Lynn who told me that it had been fitted virtually from new to a MHR which had been put on the track. It does have a DOC sticker on it as well as a BMF one. I like it for the shape and the lovely oldness of it! It might find its way onto my Darmah rebuild but in the meantime does anybody recognise it? I think that it may have been made by Newton Equipment as it has a nice threaded 'quickfiller' type fuel cap.