Ducati 916 Biposto 1998 (R reg)
After a lot of deliberation have decided to reduce the fleet and (I will probably regret it) part with my 916, as I don't use it as much as my other bikes. I bought it from a dealer back in 2015. after wanting one since they came out. It has had two previous owners. Apparently it had been stored since 2006.
The bike was recommissioned and serviced by the dealer and a new fuel pump, filter, rear brake calliper and master cylinder installed at the time.
I have done @ 3000 miles in 3 years of ownership. All road miles, as I don't do track days. It has now covered 31,875 miles.
I have just changed the belts, torqued the generator bolt, stripped and cleaned the clutch and changed the oil, filter and coolant. Iridium plugs are fitted and these were checked and are ok. I fitted a new battery earlier this year and I changed the fork oil last year. The Pirelli Diablo tyres have plenty of life left in them. The MOT runs to August 2019.
Most of the carbon items on the bike are Ducati Performance products. These consist of front mudguard, Key guard , tank protector, sprocket cover, heel plates, exhaust guard and rear hugger / chain guard. I am unsure of the make of the carbon v - piece. and the vented clutch cover is carbon too.
It is also fitted with an Ohlins steering damper, 45mm Carbon Termignoni silencers (which sound glorious) and a Ducati Performance clutch pressure plate. I fitted an Oberon clutch slave which makes the clutch easier. The seat unit is from a 748R, so is genuine Ducati.
I have applied logos to the fairing sides but these can be easily removed if required, as they are not lacquered in. They are not hiding anything.
The bike comes with the handbook and two keys. Unfortunately there is no service history from the previous owners. Apparently this was lost, however the bike seems to have been well maintained. The previous owners must have spent a fortune on the extras.
I am looking for £4,900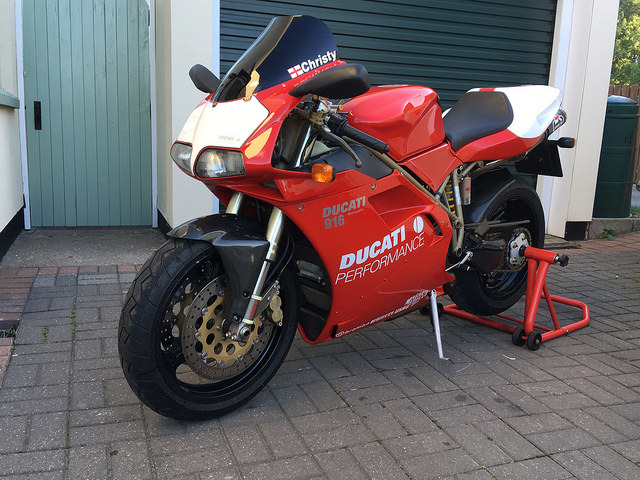 IMG_2347 by Christopher Horton, on Flickr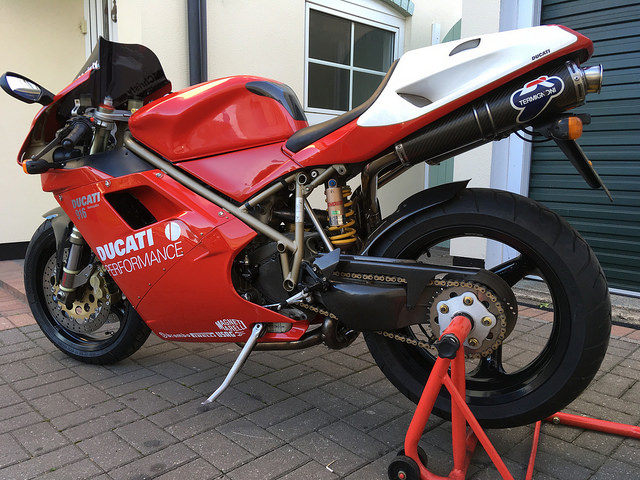 IMG_2349 by Christopher Horton, on Flickr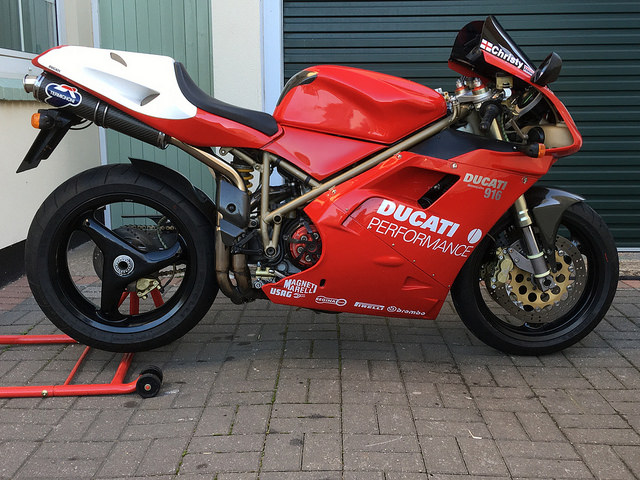 IMG_2344 by Christopher Horton, on Flickr