For sale: Ducati Top Box with fixing rack for Multistrada 1200S (2015)
I'm listing this on the Facebook Marketplace but thought I'd post here too. It's in perfect looking condition and I can't find any marks or scratches anywhere. The reason for me selling it is that I'm not a fan of the look and want to replace it with a Givi Trekker top box to go with the Trekker panniers I have
The lock barrel has been changed to match my ignition key, but the other one is damage free and obviously included (see pictures). I have no idea how to change them but it doesn't appear to be a difficult job My friend says he's happy to do it for me so I'll make sure it's done in advance of whoever wants it.
I'm open to sensible offers; I'm not out to make any money, just enough to go and get the other top box and fixing kit I'm after.
I'm based in Lincoln - happy to deliver (within reason) or you're more than welcome to come and take a look.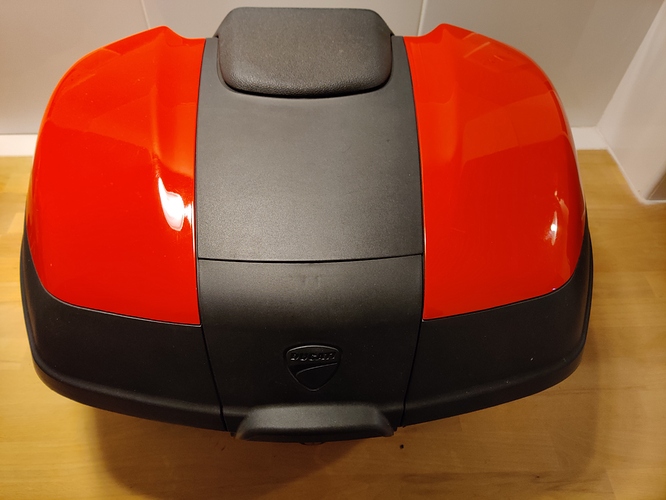 I'm a new member and restricted to only uploading one image so here's the link to it on Facebook which has more pics:
Thanks for looking