Hello.
I'm Paul from Sheffield.
Just after I passed my MOD1 I popped into SMC in Sheffield for a quick look around.
I didn't plan on buying anything but I spotted this 2018 Scrambler 800 Classic and fell in love with it. It's one previous owner and has loads of options fitted, it's been very well looked after and looks pretty much like a new bike.
I bought the bike and had my fingers crossed for my MOD2 test a week later; which I passed with one minor - phew!
That was on the 10th of May, two days before my 46th birthday and since then, I've been out and about as much as I've been able to.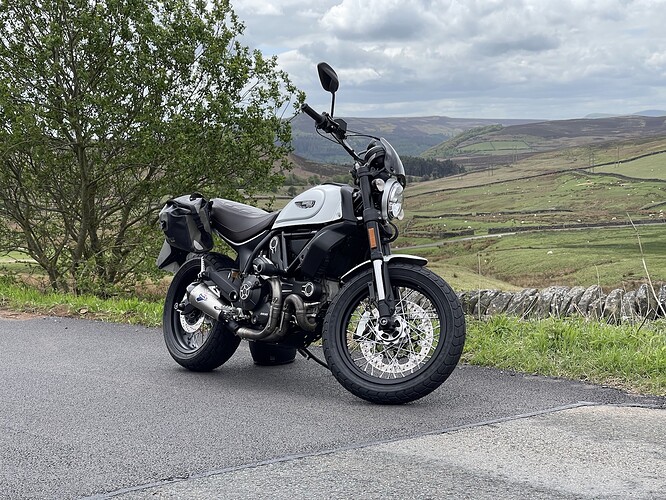 I'm not a huge fan of the long rear mudguard on the Classic so I converted it to the shorter version with the number plate mounted around the rear wheel like on the other variants (after I took this picture). I much prefer the way it looks now.
I met a friend of mine on his BMW K 1600 GTL at The Cat & Fiddle on Friday and popped down to Matlock Bath to have a mooch about, that's the most I've ridden so far and it was awesome.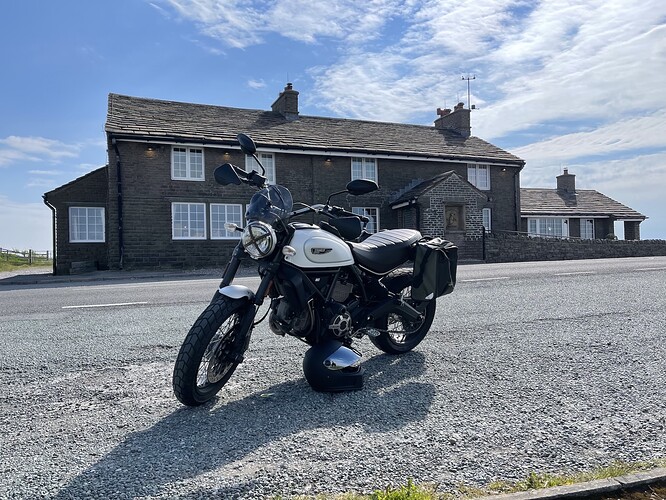 Really enjoying the bike and just joined the DOC. Thought I'd say hello.