Managed to pick this up on e-Bay last week for sensible money.
It's a MotoTrans 250 Strada, which is much more affordable nowadays than a Bologna built Mk3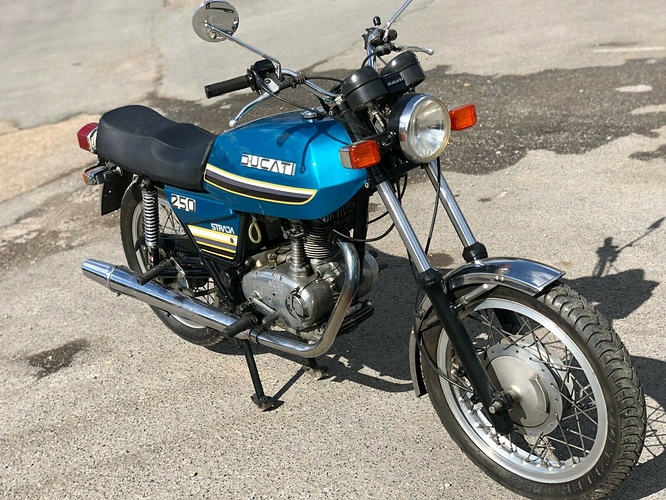 It might not be a "real" Ducati in the eyes of the purists, but it's still a classic single, and even uprated to 12v electrics. I had the misfortune to own a 250 24 Horas many moons ago, but I hope this is better quality and a bit more reliable. Time will tell.