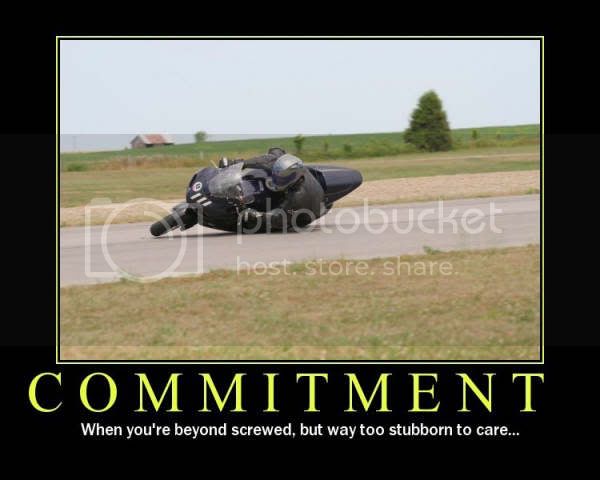 Okay that was a few I got off the web. So How about making some of our own? Use the link below to create your own motivational posters
http://wigflip.com/automotivator/?src=editor
[size=150]
To make it interesting I will give away a free oil change to the best motivational poster (i.e. 5l of Morris synthetic V twin oil and an oil filter)[/size]
The rules are this:
[i]
Use one of your own pictures (no pinching good stuff off the web)
No nicking the words from other motivational posters
If you break rules 1 or 2 don't get caught [/i]
I will make a decision after Xmas ( and I can be lobbied if you think your picture is the most deserving).
This is my first effort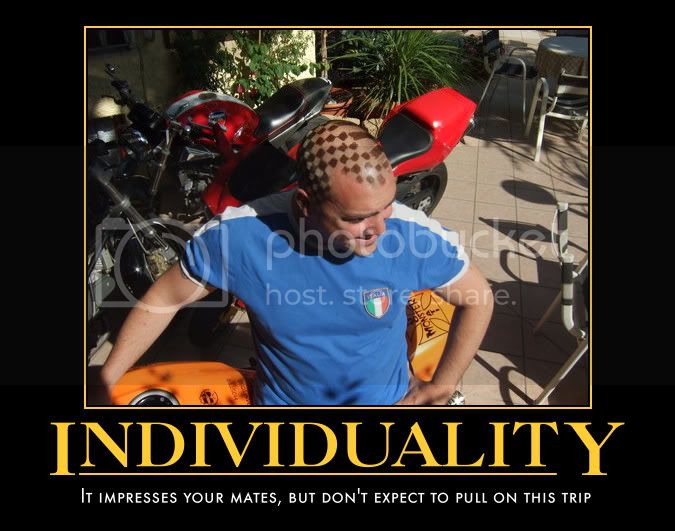 Brilliant!!!

Okay, as we haven't had any takers yet. Can any of you put a comment to this picture (taken at the annual Boxing Day Wild and Woolly race near Northampton last year).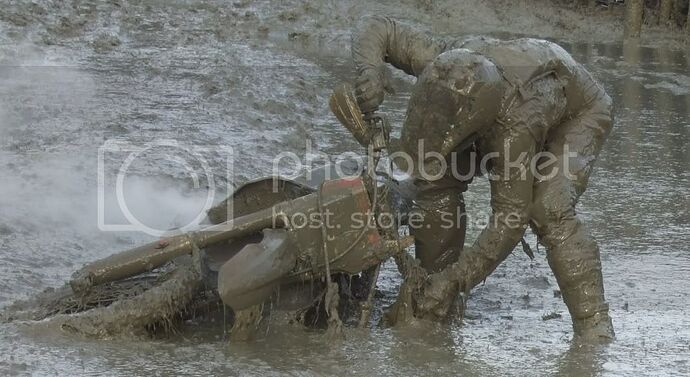 Hi,
Keef, ( Mr Grotherfill ) got a fantastic shot of John McGuiness's on his 130 mph lap on his website, or in his flicker sets somewhere…
All it would need is a smart arse caption to top most that have already been put up IMO.
Keef where are you mate??
Steve R
Motivational caption: 'Perseverance - 'cos you know you'd rather be doing something else'
And you women think this is good for you