Mug Shots - quite literally!
DOC member Andrew Little is, amongst other things, an artist. One of his specialities is painting Ducati racers, but he also did a pencil drawing of me which he's had transferred onto a set of mugs (pot and china).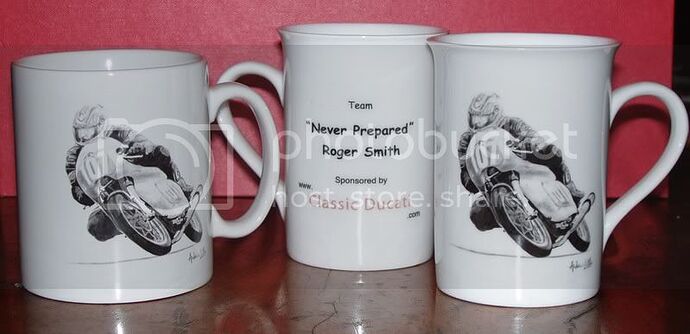 I feel quite honoured as he's also doing commissions for the factory - it's the closest I'll get to rubbing shoulders with the likes of Troy and Casey!

Cheers,
Roger