after her winter refit…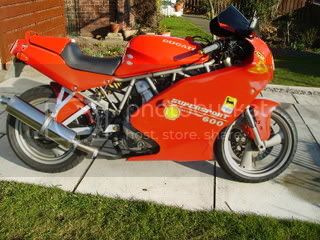 Very nice machine you have there.

well done for getting the pic up! more the merrier, nice example

you don,t know the trouble i had getting pics on!! as i,m a numpty when it comes to pc,s

thats a luvverly ss you have there. im a bit of an addict when it comes to these.

Welcome aboard M - looks like you might now have an empty elbow grease pot

My SS looked all shiny and bright - then I bought it

… but now it's faster, so hey, it's for riding, not (just) looking at … one day, I'll clean it - maybe that'll make it even faster - must be a few pounds of crud and spray trapped in the fairings