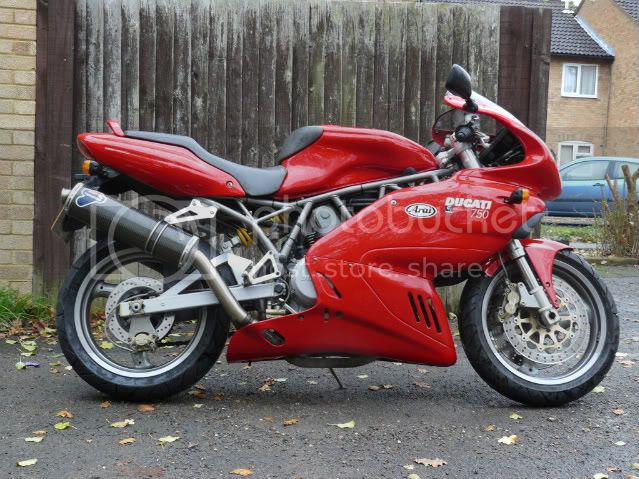 This is my first Ducati. I got her late last year after my old bike (Honda VFR800) was written off by a coffin dodger.
She's an 03(one of the last ones made so I'm told), 13,000 miles , fsh & fruity Termignoni cans. In good nick apart from an ugly 10p sized fairing repair.
Went for a Duc cos I fancied summat a bit different - thought about a 748/749 but decided it was best to dip a toe in with a softer, more sensible Duc instead.
So far I'm quite impressed, not ridden much (currently in bits in my garage for pre-summer tlc) but hope to be out lots this year.
Gary.