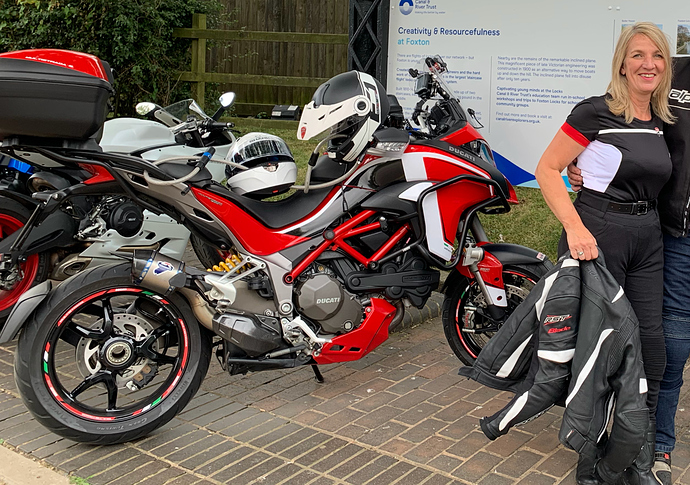 Evening ladies and gents, I joined the Ducati family on the 6th Aug, and since then we've covered around 3000 miles on our reasonably low mileage 2015 bike.
I love it to bits, really does everything better than anything I've owned before.
I've put my own spin and design on it since buying it, and I'm really pleased with the outcome.
I'm sure I'll have lots of questions as time goes buy, but for now I'm generally happy just enjoying my bike.
I do have a question regarding a hypermotard 796, I compete at MOTO Gymkhana and currently use a 99 R6, which has been good but I'm thinking of changing it for something super MOTO style, and was wondering how one of these would be? Does anyone have any opinions that could help me make a decision please?